Commercial Treadmill
LDT-1800B

Shared Features of Land Fitness Commercial Treadmill
1. Network Accessible
Our commercial treadmill for gym is inserted with Android system and equipped with USB interface. It supports WI-FI network.

2. Intuitive Display
With the 18.5 inches capacitive touch screen, the running speed, the time, the distance, the burnt calories, the heart rate, and other parameters are shown intuitively, allowing users to know their training result exactly.

3. Protection Mechanism
To protect users' ankles and knees, we have especially set a shock absorbing and buffering system for the gym treadmill.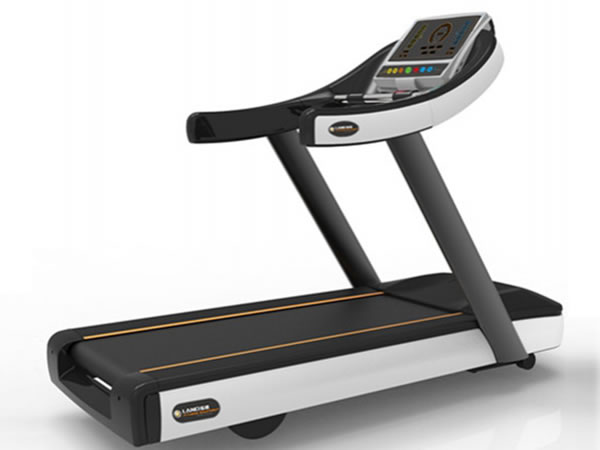 4. Adjustment System
The slope and running speed are adjustable.
5. Audio-Visual Enjoyment
The audio-visual entertainment allows users to enjoy the exercise process while running.
Basic Information
| | |
| --- | --- |
| Display | 18.5-inches LED press type screen |
| Rated voltage | 220V AC |
| Motor | 3.0HP AC |
| Max power | 6.0HP |
| RPM | 1750RPM |
| Speed | 1-20km/h |
| Max user weight | 170KG |
| Net weight | 220KG |
| Size | 2450*1000*1630mm |
| Incline range | 0%-20% |
| Running board (mm) | T25 *1620 *680 |
| Running Belt (mm) | T3.2 *545 *3775 |
| Roller | ¢88*575 |